Replace Missing Teeth – Fort Worth, TX
Long-Lasting, Customized Tooth Replacement Solutions
Whether you're missing a single tooth or all of your teeth, having gaps in your smile can make it harder to do basic daily tasks, like eating and speaking. Fortunately, you don't have to live with an incomplete smile forever. Our team offers several custom-tailored tooth replacement treatments, including traditional bridges and dentures as well as dental implants. To learn which option to replace missing teeth in Fort Worth, TX is right for you, schedule a consultation with Dr. Neil today.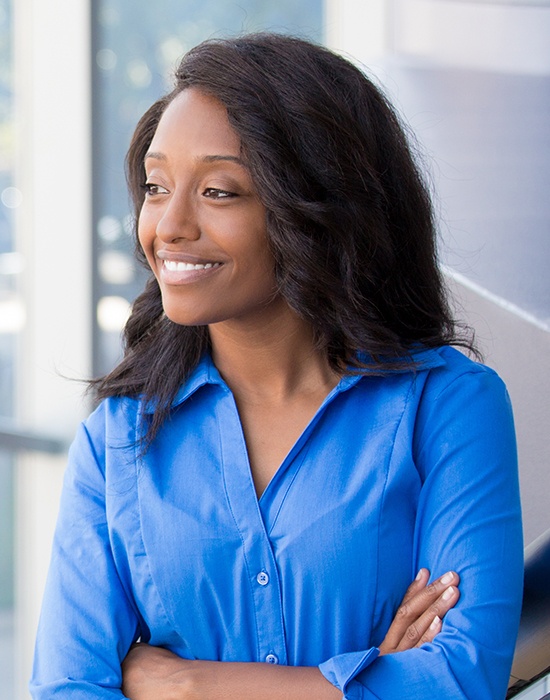 Why Choose Karen Neil Fort Worth Dentistry for Tooth Replacement?
Start-to-Finish Dental Implant Treatment
Experienced, SPEAR-Educated Dentist
Additional Flexible Financing Available
Dental Bridges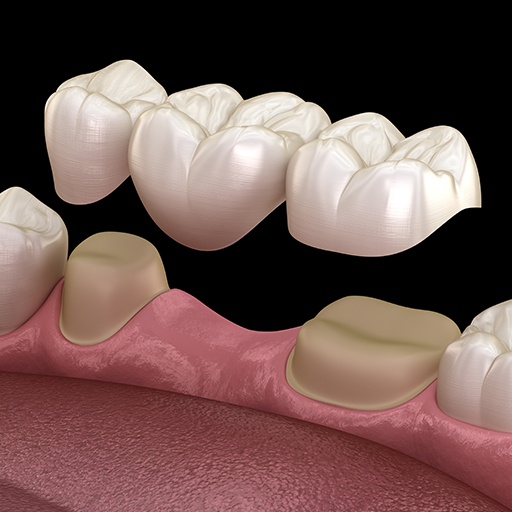 Dental bridges are comprised of two dental crowns that are secured to either side of any number of free-standing replacement teeth, called pontics. Once the crowns are placed over the natural teeth on either side of the gap in your smile, the bridge will fill the space in your arch. These prosthetics are recommended for patients who are missing one or more consecutive teeth and can last for over a decade with the proper maintenance.
Dentures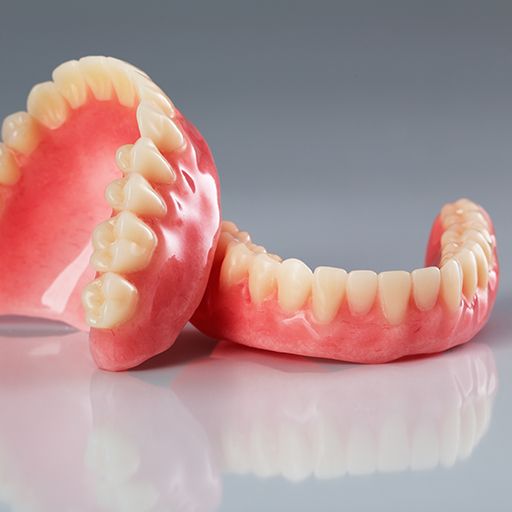 If you're missing several teeth across your arch or an entire row of teeth, our full or partial dentures may be a great solution to your situation. Full dentures are custom-shaped to utilize natural suction in your mouth to stay securely in place over your gums, while partials are designed to fit between your existing teeth, like a puzzle piece. They're both made from a gum-colored acrylic base that holds your replacement teeth firmly in place to complete your smile.
Dental Implants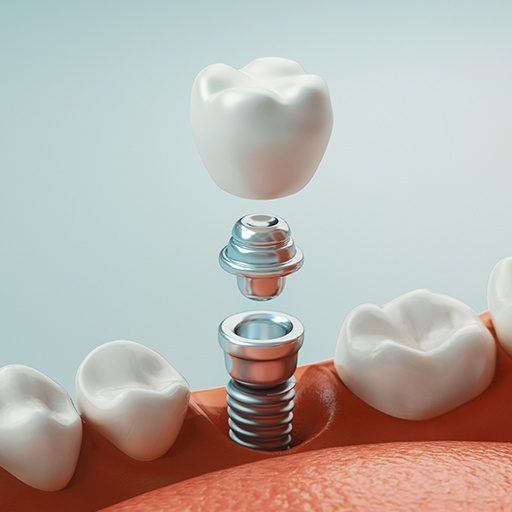 In addition to dentures and dental bridges, we also offer modern dental implants. This treatment combines the best aesthetic benefits with traditional dentures and bridges with a secure foundation of dental implants that are surgically placed below the gumline. Due to their biocompatible abilities, they're able to fuse with the jawbone, just like the natural roots of your teeth, providing an unwavering and supportive base for your prosthetic to be attached to.