Full-Mouth Reconstruction – Fort Worth, TX
Making Damaged Smiles Good as New
Do you have so many worn-down, broken, or missing teeth that you can barely even remember having a complete smile? If so, it's still possible for you to regain your original grin, but you'll likely need more than just one or two dental treatments. Don't get discouraged – with a custom treatment plan called a full-mouth reconstruction, Dr. Karen Neil can make even the most damaged smiles look and feel good as new. To learn more about full-mouth reconstruction in Fort Worth and how it can benefit you, call our dental office today!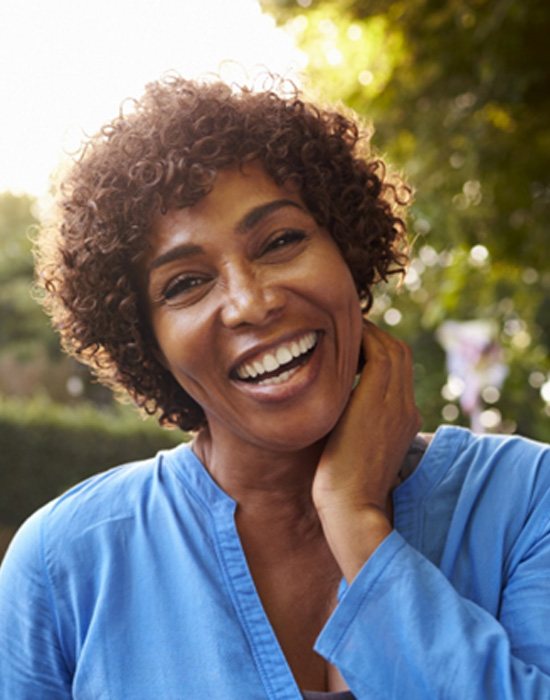 Why Choose Karen Neil Fort Worth Dentistry for a Full-Mouth Reconstruction?
CEREC One-Visit Dental Crowns Available
Caring Dentist with Three Decades of Experience
Dental Implant Treatment Entirely In-House
Is a Full-Mouth Reconstruction Right for Me?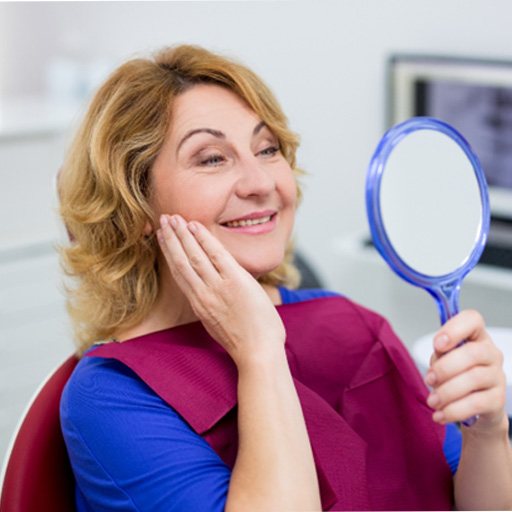 A full-mouth reconstruction is designed to make all of the teeth in the mouth as healthy, functional, and aesthetically pleasing as they used to be. Since the specific dental problems that need to be corrected will vary from patient to patient, no two full-mouth reconstructions are exactly alike.
You might be a good candidate for full-mouth reconstruction if multiple parts of your mouth have been impacted by tooth loss, decay, or damage. Not only does this treatment greatly improve your oral health, but it can also boost your confidence by fixing the visible imperfections in your grin. To preserve the results of your full-mouth reconstruction, we recommend that you be able and willing to commit to a diligent daily oral hygiene routine.
The Full-Mouth Reconstruction Process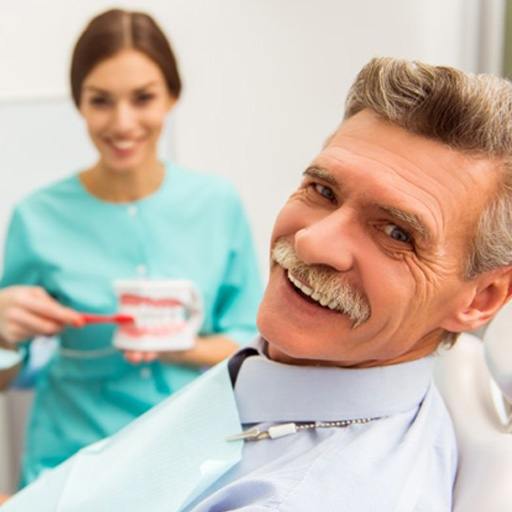 The first step in every full-mouth reconstruction is the same: a consultation. After Dr. Neil has examined your mouth and taken X-rays, she'll have a clear understanding of which oral health problems need to be address. Then, she can recommend specific services that will restore your smile's function, health, and beauty. This customized treatment plan may involve steps like replacing missing teeth with dental implants , protecting broken teeth with dental crowns, or repairing decayed teeth with fillings.
Naturally, each patient's full-mouth reconstruction will differ based on the services needed. Your dentist in Fort Worth will give an estimated timeline for how long the process should take. Feel free to ask any questions you may have during this initial consultation; our team is here to help!
Understanding the Cost of a Full-Mouth Reconstruction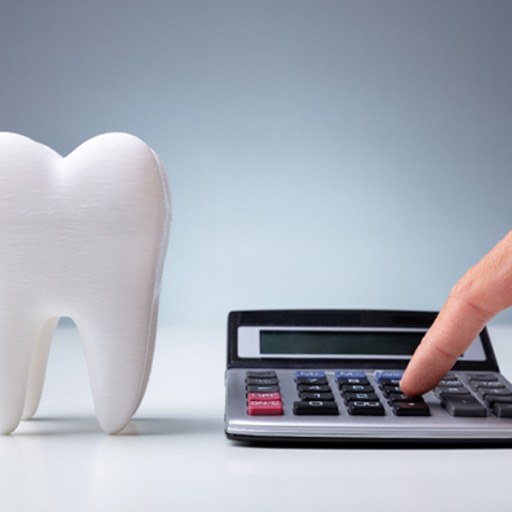 As you may have guessed, there is no fixed cost of a full-mouth reconstruction. You can count on our team at Karen Neil Fort Worth Dentistry to be transparent about the amount of money you'll be expecting to pay at each step in the process. We'll fully go over the fees associated with your full-mouth reconstruction at your initial appointment to prevent any unwelcome surprises later on down the road.
Our practice accepts dental insurance and will file your claims to maximize your benefits, but we aren't in-network with any insurance providers. However, we also welcome CareCredit financing, which lets qualified patients split up the costs of their treatments into monthly payment plans. Depending on which plan you select, you might have to pay very low or even zero interest rates!