Advanced Dental Services & Technology – Fort Worth, TX
Precise, Detail-Oriented Treatments & Accurate Diagnoses
Dr. Karen Neil is a big believer in preventive dentistry, like routine checkups and cleanings, that spot and diagnose the early signs of oral health problems before they have a chance to cause permanent damage to your smile. With the help of advanced diagnostic imaging technology, like our intraoral cameras, digital X-rays, and cone beam CT scanner, we're able to see problems that are otherwise invisible to the naked eye. Our advanced technology also allows us to plan out detail-oriented treatments that provide long-lasting results.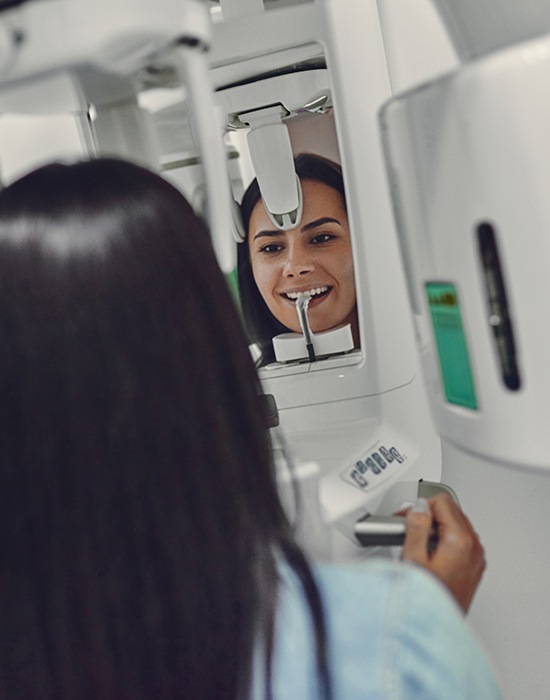 Digital X-Rays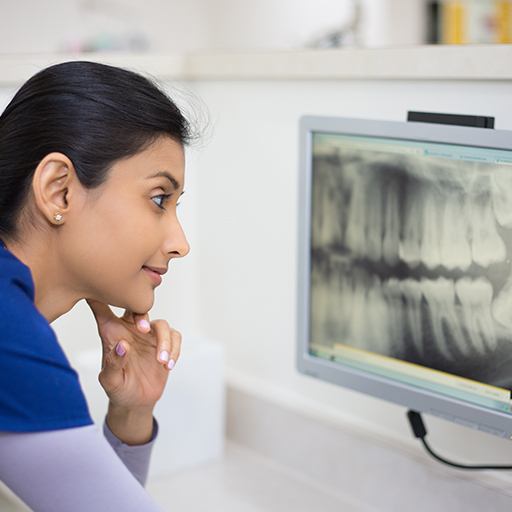 Digital X-rays are captured in a similar way a digital camera snaps a picture. As soon as our team takes the picture, it will be transferred to a computer and immediately be visible to Dr. Neil, no downtime needed. Due to the advanced technology used during the process, the images are also high-quality and clear, allowing our team to easily spot interproximal cavities, impacted teeth, tumors, and other hidden oral issues.
Intraoral Camera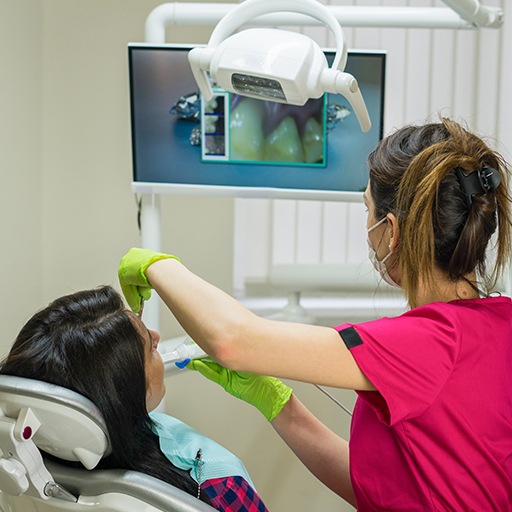 Our intraoral cameras are small, pen-shaped wands that we can maneuver around your mouth to view hard-to-see areas up-close. They have cameras on the end of them that can capture live video footage and still images that you'll be able to see on a large chairside monitor. Not only does this provide an additional aid for us to better explain the oral problems at-hand, but it also allows us to better show how our recommended treatment plan will address them.
Cone Beam CT Scanner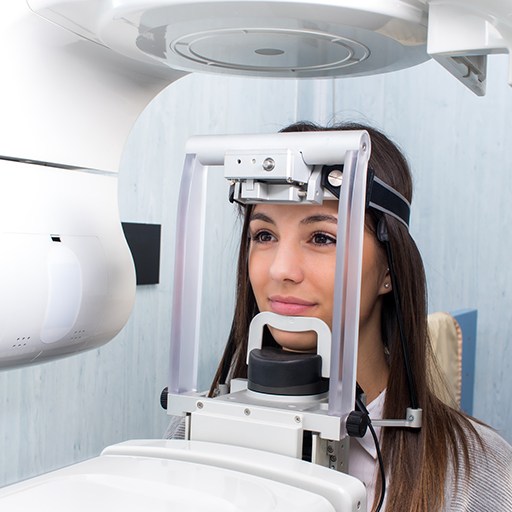 The cone beam CT scanner is a neat device that allows our team to capture a 3D, panoramic blueprint of your facial structure that shows us the location of your nerves and sinuses, your dentition, and jawbone density. This is incredibly helpful to be able to see when diagnosing and treating TMJ dysfunction and planning more advanced procedures, like dental implant placement.
Digital Impression System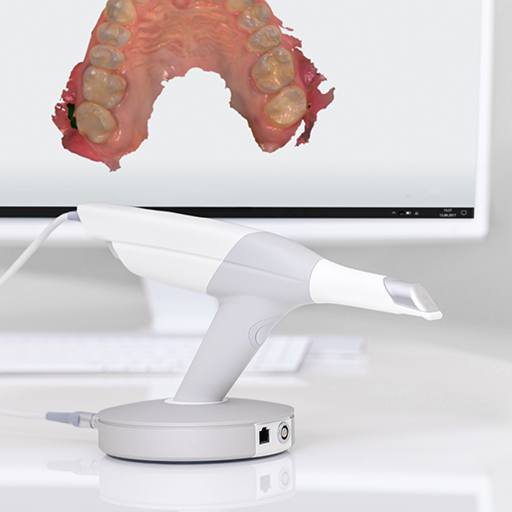 Our digital impression system is similar in shape and design to our intraoral camera, but captures a blueprint of your mouth that we can send off to our dental laboratory to craft a customized prosthetic, dental crown, or mouthguard that fits comfortably in your mouth. It only takes a few minutes, and there's no gag-inducing putty that's used!