Cosmetic Dentistry – Fort Worth, TX
Enhancing the Appearance of Your Grin
Are you unhappy with dental damage and discoloration that litters your smile? Dr. Neil offers customized cosmetic dental treatments, like veneers and professional teeth whitening, to help boost your confidence and improve the health of your mouth. To learn which of our cosmetic procedures would work best to address the issues you'd like, call our dental office today to schedule a consultation to discuss options for cosmetic dentistry in Fort Worth, TX.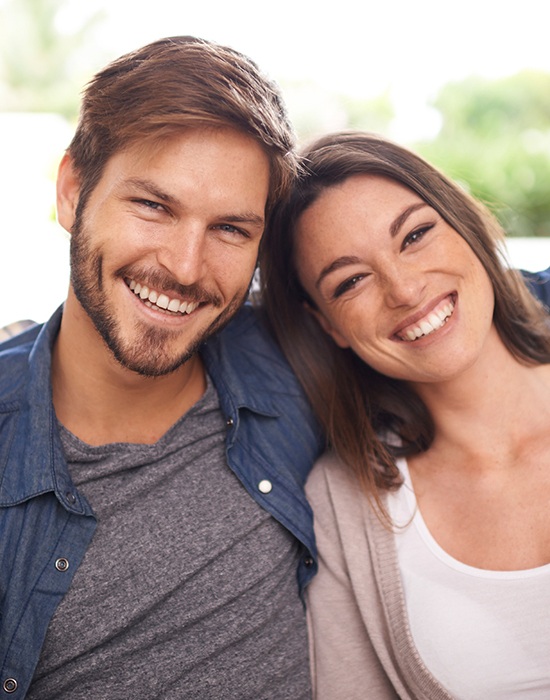 Why Choose Karen Neil Fort Worth Dentistry for Cosmetic Dentistry?
Additional, Flexible Financing Available
Highly Experienced Dentist & Team
High-Quality Dental Materials Used
Porcelain Veneers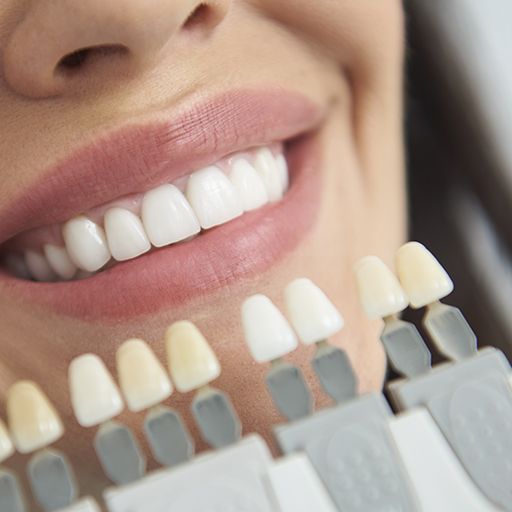 Veneers are a one-stop-shop cosmetic treatment that can address a wide array of smile imperfections with one, simple treatment. They are custom-made porcelain sheaths that are designed to fit over the visible surface of them to conceal problems like discoloration, damage, slight misalignment, and gaps. The process typically takes place over the course of two appointments and several weeks, but the results can last for over 20 years with the proper maintenance.
Metal-Free Dental Restorations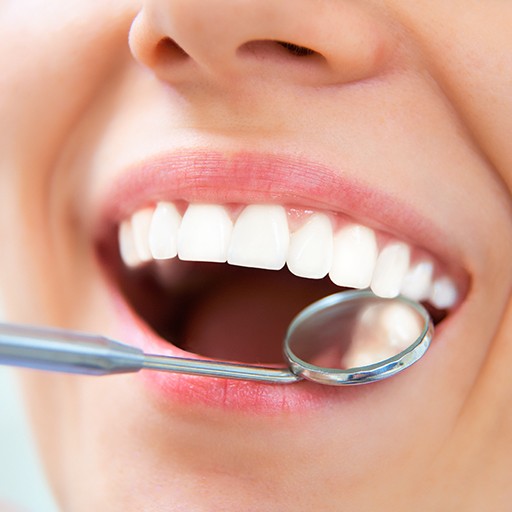 Do you have an outdated metal restoration that has become the focal point of your smile? Dr. Neil offers high-quality, natural-looking dental fillings, crowns, inlays, and onlays made from customizable materials like porcelain and ceramic. Not only are these materials gentler on the gums and teeth and don't cause side-effects like metal restorations do, but they also require less alteration of your healthy existing teeth.
Cosmetic Dental Bonding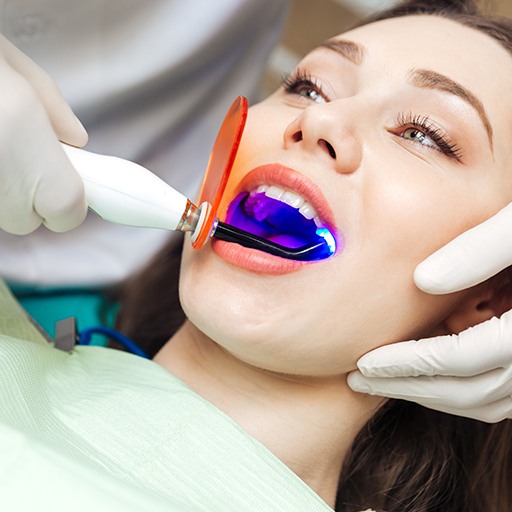 Cosmetic bonding is a cost-effective, simple solution that we use to fix mild to moderate dental damage, like cracks and chips in teeth. It can also conceal dental discoloration and gaps between teeth as well. Using biocompatible composite resin (the same material we use for tooth-colored fillings), we can sculpt the missing portion of a damaged tooth and adhere it to the existing structure, making your smile appear natural and complete again.
Teeth Whitening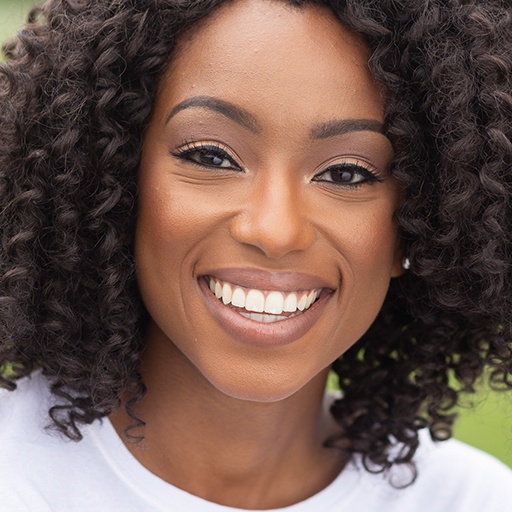 We offer customized in-office and take-home professional teeth whitening treatments. All of the ingredients used have been clinically tested and proven to be both safe and effective at removing even the deepest stains from teeth. Our in-office process can provide you with a smile that's up to eight shades brighter within an hour, while our take-home kit allows you to take treatment more at your own pace, providing optimal results within about two weeks.
Virtual Smile Design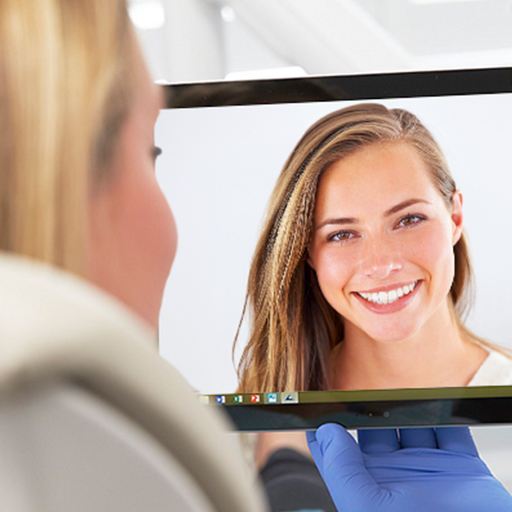 Is the one thing standing in your way from investing in cosmetic dentistry the fact that you can't see the results until after they're permanent? Our virtual smile design software allows us to show you a lifelike digital image of what your smile will look like before you commit to treatment. That way, you won't have to feel like your decision to undergo any procedure is a gamble.
Smile Makeovers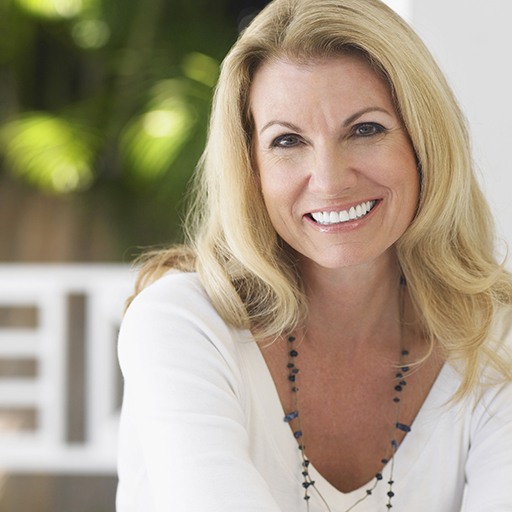 If you have several cosmetic imperfections that you'd like to address, our smile makeover may be the best option for you. Dr. Neil will take time to sit down with you, understand your goals, and build a custom-tailored treatment plan that includes two or more of our cosmetic procedures to help you meet them. We'll structure the makeover to meet your individual timeline and budget for your convenience.
Understanding the Cost of Cosmetic Dentistry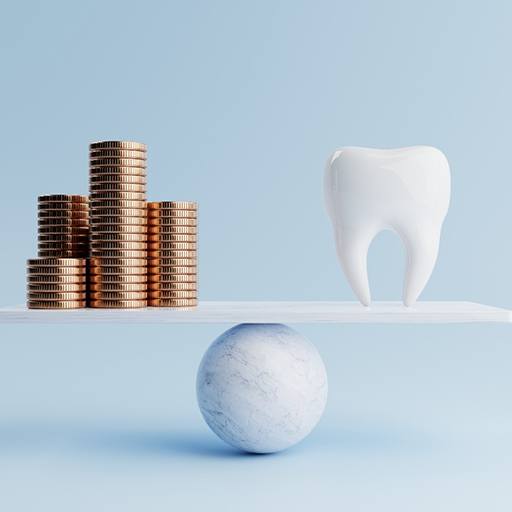 By now, perhaps you want cosmetic work for your teeth. It'd be great if you do – a dentist's treatment could make your smile truly shine! That said, you may fear the cost of cosmetic dentistry. A dental procedure won't work if it "breaks the bank," after all. Luckily, though, Dr. Neil and her team can help you navigate your treatment expenses. In particular, they'll walk you through their services' prices and available financing options. To learn more, keep reading or call our office.
Which Cosmetic Dental Service is Right for Me?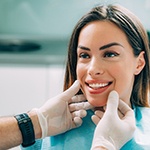 With cosmetic dentistry, a patient wants whiter teeth, straighter teeth, differently shaped teeth, or some combination of the three. However, its procedures involve different prices and effects. Therefore, you should choose your treatment carefully. To that end, consider the options below:
Dental Bonding – Dental bonding uses tooth-colored resin to correct smile flaws. More specifically, it quickly and cheaply hides small chips or stains. However, do note that this option's results aren't long-lasting; you'll need a touch-up in just a few years.
Teeth Whitening – By relying on a special gel, teeth whitening removes stains from your enamel. It also works relatively quickly. The downsides, though, are its moderate price and that it only affects tooth color.
Metal-Free Restorations – In particular, metal-free restorations are tooth-colored fillings, crowns, inlays, and onlays. Made from porcelain and ceramic, they're gentler than their metallic counterparts and have fewer side effects. Unfortunately, they tend to be pricey.
Porcelain Veneers – Veneers are thin, porcelain shells that dentists place on teeth. Their main function is to hide various smile flaws, including chips, cracks, stains, and misalignments. As the shells improve tooth color, shape, and position, they're highly versatile and expensive.
Cosmetic Dentistry Can Be an Investment Worth Making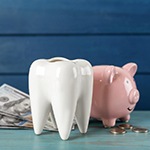 Indeed, cosmetic dentistry can involve high expenses. Even so, its procedures represent excellent investments that pay off over time.
Cosmetic work, you see, improves patients' quality of life. It gives you an utterly-gorgeous grin that reduces anxiety and boosts confidence in social contexts. The resulting attitude can then better your relationships with friends, family, and other loved ones. Plus, the new smile can lead to excellent first impressions that help you with job prospects.
How to Make Cosmetic Dentistry Affordable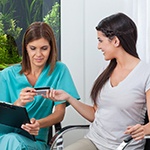 Admittedly, cosmetic dentistry isn't covered by dental insurance. Its procedures are elective and thus "medically unnecessary." Even so, there are other ways to make treatment affordable. We at Dr. Neil's office, for example, provide things like:
Special Offers – Currently, our office is offering free dental implant consultations. With it, you could see if our restorations could help your smile!
Flexible Financing – Our office works with CareCredit, a well-regarded, third-party financier. Through them, you can pay for care in low-interest, monthly installments. In other words, you can cover cosmetic dentistry's cost gradually instead of all at once.
Ultimately, you can trust our practice with effective-yet-affordable cosmetic dentistry. With that said, book a consultation with Dr. Neil and our office soon!
Cosmetic Dentistry FAQs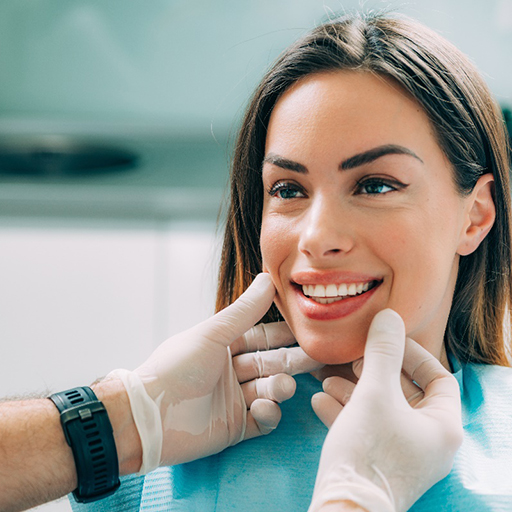 So, you want to see a cosmetic dentist in Fort Worth? That's quite a good thing – their treatment will surely make your smile glitter and shine! Even so, you should learn some details about cosmetic dentistry first. You might not get what you want from care otherwise. Luckily enough, Dr. Neil and her team can help you get started: below are some answers to popular cosmetic dental questions. By reading them, you'll understand how our procedures transform grins. As for anything else, call our office for the relevant facts.
How Do I Know If I Need Cosmetic Dentistry?
Ultimately, cosmetic dentistry always benefits those needing confidence in their smiles. Its procedures will transform your grin from the ground up.
For example, say you have stained or discolored teeth. While over-the-counter whiteners won't fix the issue, professional whiteners can. The latter ones, in fact, will make your teeth six to eight shades whiter!
Similarly, cosmetic work could help with chipped or cracked teeth. By placing veneers or crowns, the flaws would be hidden from view and protected from bacteria.
That said, a dental consultation is the only way to confirm your candidacy. This visit would let Dr. Neil see if cosmetic work would benefit you.
Does Cosmetic Dentistry Hurt?
Contrary to what you might think, cosmetic dentistry doesn't hurt. Dentists ensure that the field's services proceed smoothly and comfortably.
For starters, most cosmetic work isn't invasive enough to cause pain. Whitening and bonding, for instance, don't even require local anesthetics. After all, such options only apply non-irritating gel or resin.
Meanwhile, dentists numb you before an invasive cosmetic treatment. That way, prep work for veneer or crown placement won't trigger discomfort. The most you'll sense is a slight pressure as the dentist works. (Plus, dental practices can offer additional sedation upon request.)
How Long Does Cosmetic Dentistry Last?
In general, cosmetic dentistry's results don't have a consistent lifespan. How long they last will depend on the specific treatments you receive.
Quick and easy procedures, including whitening and bonding, don't have long-lasting effects. A patient will usually need to redo them every few years. If they don't, stains and chips will become visible before long.
In contrast, veneer and crown treatments have longer lifespans. Their high-quality porcelain ensures the prosthetics are stain-resistant and durable. As such, they can last for 15 to even 30 years!
Regardless of the chosen option, you'll likely have lasting results if you practice good dental care. Therefore, follow a good oral hygiene routine, attend regular dental checkups, and eat a mouth-healthy diet!
Is Cosmetic Dentistry Worth It?
Cosmetic dentistry is absolutely a worthwhile venture. Thanks to its treatments, countless patients have noticed a huge boost in their quality of life.
Consider how care improves your social life. In giving you a gorgeous grin, it helps you feel more confident among friends, family, and more. From there, you can develop better and more fulfilling relationships.
Similarly, your transformed smile can enhance your career prospects. Nice teeth, you may recall, are critical to a good first impression. Consequently, they can help you ace job interviews or even land you a promotion.